Waltrip High School


Class Of 1967

What's New?


Not a member?
JOIN HERE
Find and click on your name.

Posted on: Nov 18, 2018 at 9:12 PM
Hi Butch! I have some great memories of you and Pat Ballard at Waltrip - also going on tour with Houston Ballet around 1973.
I hope things have gone well for you and your family all these years, and that you enjoy your retirement!
All the best-
Steven Baker
Posted on: Aug 17, 2015 at 7:04 PM
Are you still in Brenham? Retired last October and now going there to the Fitness Center doing Piyo on Tuesdays and Thursdays. Just started last week.
Posted on: Nov 14, 2018 at 10:41 AM
Gary, since I have no idea where I'll be or what I'll be doing on the 21st, thought I'd go ahead and wish a Happy Birthday.
Posted on: Nov 11, 2018 at 10:40 AM
Happy Birthday
Happy Early Birthday Bill ! Just in case I forget ! Brother Bill, what a long, strange trip it's been. Have a good one ! ! !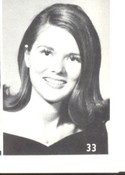 Happy Birthday to my 6th and 7th grade friend and neighbor! One of the funniest things about you is one evening you called me on the phone inviting me to go to a dance somewhere with you. During our conversation you realized you were talking to me instead of Johnny Brookshire and promptly hung up!
Happy personal birthday, Marine. And, I'll wish you another one on Nov. 10th
Hi Mike. Wishing you an early Happy Birthday. Hope it is a good one. Stay safe. Wish you were closer. I still mess with cars now and again. My daily driver is a Jeep Grand Cherokee SRT8. I lost my Chrysler 300 SRT8 in a hurricane a couple of years ago. We just got thru dodging a bullet with Hurricane Florence. It turned at the last minute and spared Virginia Beach.
I am curious - I see your involvement with scouts, honor guards and the proper disposal of flags. What is your background? Did you spend time in the military, or is this just a passion of yours? Regardless, I think your time spent in these endeavours is well spent.
I hope we can keep in touch more often. Hope to hear from you soon! C ya!
Posted on: Sep 16, 2018 at 11:21 AM
Wishing you many happy blessings today & through out the coming year!