Waltrip High School


Class Of 1967

What's New?


Not a member?
JOIN HERE
Find and click on your name.

Posted on: Jul 11, 2019 at 1:08 PM
Well, I Had to retire in 2017. Wanted to make it all the way to 70, but, my back dictated I stop. I loved my work and really struggled with the decision. Looking back, I don't know how I went so long, besides, I have way too much to keep up with. 4 dogs now. Added a Dorky to the previous mix. Never have had little dogs. The Dorky is a yapper. What a learning curve. Roses plus all other plants keep me busy. Hydrangeas have been beautiful this year and with all the rain have grown large and beautiful. I'll add photos. Posted on: Jul 01, 2019 at 2:28 PM
Happy Birthday early. Have a wonderful day today.
Posted on: Jul 01, 2019 at 2:35 PM
Happy Birthday, just a little early. Enjoy yourself today; looking forward to seeing you-guys soon.
Happy Birthday Judy, better early than late, don't U think. Anyway, didn't want to miss sending ur birthday wish out, even if it was a little early. Have a very good day.
Happy Birthday little early, how time does fly; hasn't been know time since the 50 year reunion. Hope y'all been doing well, enjoyed that Wine. Have a good day on ur BD.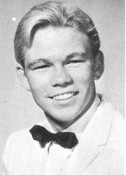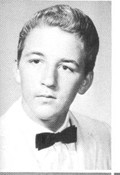 Happy Birthday Mark ! ! !
Posted on: Jun 03, 2019 at 2:43 PM
Remember me Sharon; have a Happy Birthday.