Waltrip High School


Class Of 1967

What's New?


Not a member?
JOIN HERE
Find and click on your name.

Posted on: Jan 19, 2021 at 12:01 PM
Another Birthday, Butch! Hope you enjoy the day, and that you and your family stay safe during these uncertain times.
Shelia Ann (Spracklen) Lee
August 30, 1949
~
January 16, 2021
(age 71)
Obituary & Services
Tribute Wall
Obituary
Shelia Ann Lee, of Alto, Texas, passed away on Saturday, January 16, 2021 at the age of 71, surrounded by her family.
Shelia was born August 30, 1949 in Houston, Texas to the late James Hamilton Spracklen and Bertie Lee Spracklen. She is survived by her husband of 28 years, Richard B. Lee; daughter Elizabeth I. Sarver; sons Elijah T. Spracklen, Bruce M. Richardson, and Jim Lee and his wife Riley; grandchildren Jayden Richardson, Jonathan Hurst, and Ryann and Reagan Lee; sisters Sandy (Doug) of Florida, and Kim (Tracy) of Texas, and many nieces and nephews and family and friends.
Shelia was a world-renowned accordion teacher and player. She spent many years in Galveston, Texas, and experienced a love for the city's rich cultural history. Shelia enjoyed reading fiction, gardening, and traveling. She held a deep love for creative endeavors and sought to cultivate her lifelong passions and encouraged her family and friends to do the same.
Funeral services will be conducted at 1:00 p.m. on Wednesday, January 20th at Lawson Memorial Chapel in Walnut Springs, Texas. Pastor Richard Creech will preside. Family will receive visitors between 12:00-1:00 p.m. at the chapel.
In lieu of flowers, donations can be made to National Accordion Association, Inc.
Arrangements were entrusted to Lawson Funeral Home, Meridian, Texas 254-435-2792.
Posted on: Jan 20, 2021 at 6:45 AM
Pray you had a blessed Happy Birthday yesterday, Butch.
Missed it, but, still wanted to wish you a Blessed Happy Birthday, Sandy.
Hope you've had a blessed Happy Birthday today Arlene.
Clara was the name of a precious Aunt of mine. Pray you have enjoyed a wonderful blessed Happy Birthday today.
Posted on: Jan 16, 2021 at 9:37 PM
From Linda Hays today about Sheila Spracklen Lee:
This is Linda, Sheila's sister in law, It is with a heavy heart that Sheila has lost her valent battle with the covid virus today. She was in hospice care in Tyler TX. Her loving husband, Richard & son Jim were at her sides. Am sure the Angels welcomed her with accordions??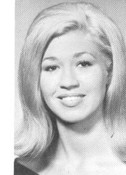 Wishing you a wonderful blessed Happy Birthday today, Rex. Enjoy.
Wishing you a blessed Happy Birthday today, Naomi. Have a great day.
Pray you had a blessed Happy Birthday, George. Happy Birthday George ! From Troop 568 to Black Jr. High, then Waltrip ! What a journey it's been. Hope your day has been good ! ! !