Waltrip High School


Class Of 1967

What's New?


Not a member?
JOIN HERE
Find and click on your name.

Posted on: Jul 08, 2021 at 1:53 AM
Wishing you a blessed Happy Birthday Linda. Have a great day.
Hey there Cathy ! It's your occasional chat buddy ! Happy Birthday Girl, another one bites the dust, so to speak ! ! !
I finally got my 100% disability from the VA in 2015. Haven't practiced in the counseling field since, since ! ! ! Hope this day brings you joy and happiness and above all good health. Enjoy, have a good one ! ! !
Hope you have a great birthday, Judi! Don't these years fly by? I noticed you live in Lockhart - the essence of a classic, small town in Texas that has lots of charm. I almost did my student teaching in Lockhart my senior year at Southwest Texas State U, but instead did it in San Antonio. My sister and her husband used to live in an old 1920's farmhouse in Martindale on 20 acres - they had goats, pigs, chickens, a few horses - nice farm life. I miss that area. I have great memories of floating down the San Marcos river with friends on hot summer days. And tubing on the Guadalupe river, too. (Hmmm..might just have to get a second home back in that area!)

When visiting Austin years ago, I remember making trips over to Black's BBQ in Lockhart. I just looked it up, and they ship nationwide, so I'm ordering some!

Anyway, all the best to you on your upcoming birthday!

Steven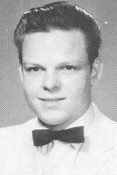 Wishing you a blessed wonderful birthday John. A little late, but, heartfelt.
Posted on: Mar 17, 2021 at 11:52 AM
Happy, Happy Birthday girlfriend. Have a great day. Bless you.
Posted on: Jul 18, 2021 at 4:33 AM
Hi Robert - I noticed you enjoy doing some covers of Merle Haggard. That's great. Have you ever thought of posting any of your singing on YouTube? I know everyone would enjoy seeing it. If you like Merle, you should check out a few videos: One is from his "Bluegrass Sessions" recorded in a small studio with a few guys sitting in, including Marty Stuart on mandolin. ("Holding Things Together") Another video is a great version of "Lonesome Fugitive" done by Marcus King and Billy Strings, two fantastic young players. Also, have you ever checked out any songs from the late Texas singer-songwriter Blaze Foley? Watch him singing "Clay Pigeons" while he's out on his back porch. Real down-home stuff. And finally, for some real good pickin' check out Leo Kottke, Doc Watson and Chet Atkins in a wonderful impromptu get-together performing "Last Stream Engine Train"
Wishing you a wonderful blessed birthday today Peggy. Have an awesome day.
I just wish I'd have known you in high School . . . . .Happy Birthday ! ! !
Hoping you had a blessed Happy Birthday Andrea.